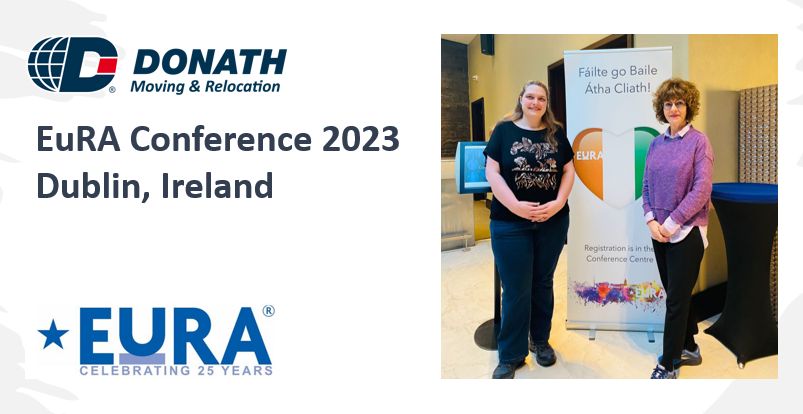 DONATH Relocation at the EuRA conference – DUBLIN
EuRA Conference 2023 in Dublin, Ireland
EuRA celebrated 25 years at its' recent conference in Dublin from April 25-28.
This year participated Penny and Andrea from DONATH Relocation. It was a great time to catch-up with old friends and meet new ones.
As always the conference was very well organized and sessions informative.
We are already looking forward to next years' conference in Vilamoura on the beautiful coast of the Algarve.
Thanks a lot for the great organization!
DONATH Relocation is proud to be a member of EuRA (European Relocation Association) and is bound by their ethics and rules of conduct. The stated aim of EuRA is to spread knowledge and understanding of the issues surrounding employee mobility. Further, EuRA enhances industry permormance standards by communication and education.
More about EuRA: