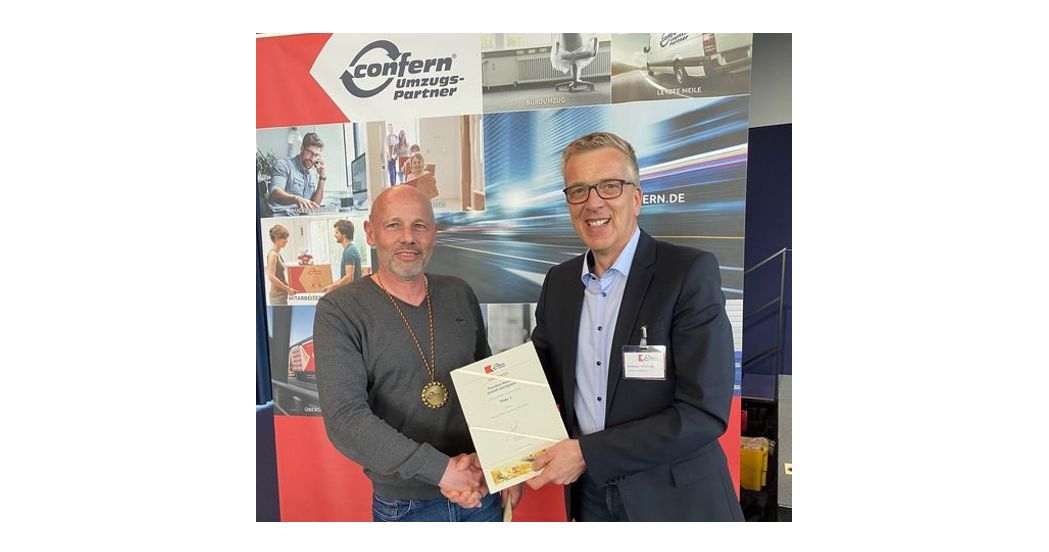 WOW! Our employee, Thorsten Meurer, was elected employee of the year
1st place!!! 🏆💪
Mr. Meurer from DONATH was voted employee of the year 2021 at this year's confern sales conference!!!
At the conference on April 7th this year in Dreieich/Germany, the top employees of confern Möbeltransportbetriebe GmbH were chosen.
Our long time employee, Thorsten Meurer, was elected employee of the year among all confern companies!!!
With more than 50 partners, the confern group is one of the largest, jointly operating moving companies in Germany.
Congratulations Thorsten. 🥳 We are very proud that you have received this award.
Always the highest quality: